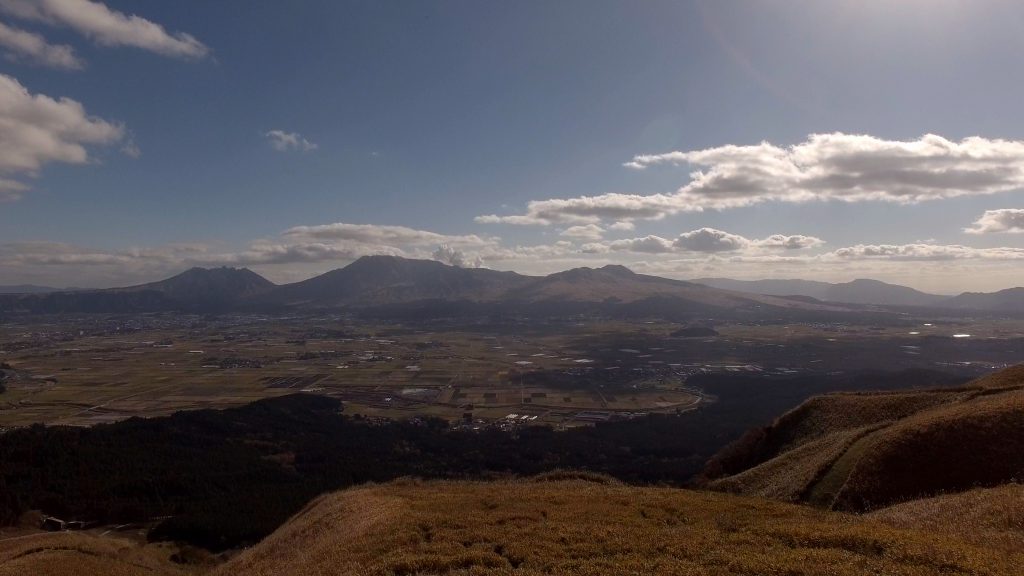 ↓Aso Daikanbo in autumn. Drone video in Aso Kuju national park (4K)

Aso, Kumamoto Japan
Aso, Daikanbo
One peak of KitaGairinzan located north east of Uchi no maki hot spring.
Once called the Tomigahana, May 1922 at the request of the Kojima Uchi no maki Mayor, Literary writer Tokutomi Sohou named Daikanbo.
The view from Aso Gogaku and Kuju mountain range is wonderful, the view with which the sea of clouds brought in is the highest.
Aso Gogaku from here is called "Nirvana statue" because it seems to be the sleeping appearance of Buddha.
Daikanbo observation deck
From the observation deck, you can see the cityscape of Aso, there are souvenir shops and meals. It is also a spot for astronomical observation.
Aso Kuju national park
Located in central Kyushu, the Aso Kuju National Park is named after and centered around the active volcanoes of Mount Aso and the Kuju Mount range.
---
Aerial in drone the Aso Daikanbo after the Kumamoto earthquake has occurred. May 18, 2016

---
Aerial in drone the Aso Daikanbo 20160701 Part.1
---
Aerial in drone the Aso Nakadouri kofungun 20160728
---
Aerial in drone the Aso Daikanbo 20160905