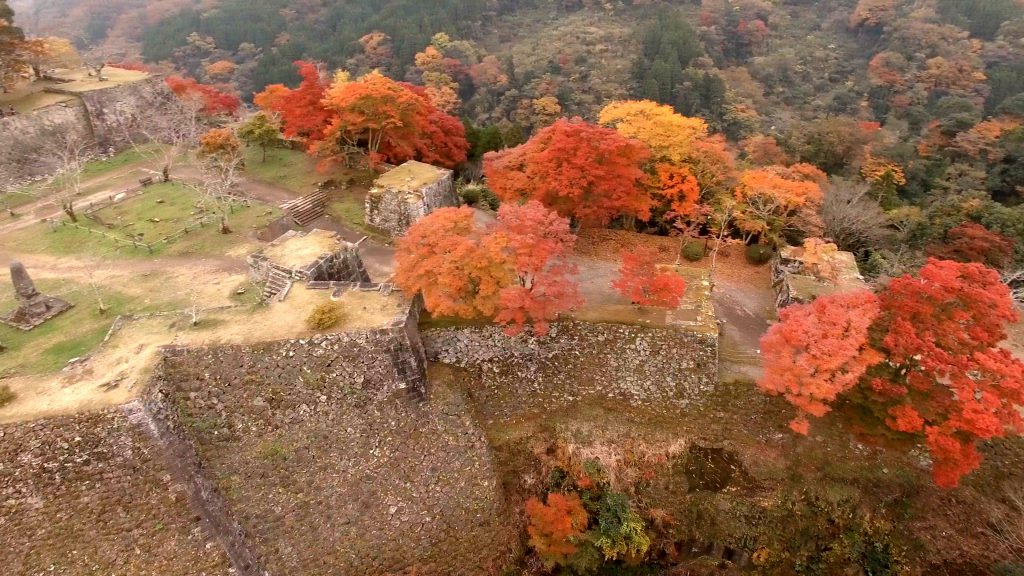 ↓ Castle colored with bright autumn leaves. Drone video in Okajou (4K) Part.2


Taketa, Oita Japan
Okajou (Oka castle)
Okajou is a Japanese castle (mountain castle) that was in Taketa, Bungo County, in Taketa City, Oita Prefecture. It is also called "Gagyujou(cattle castle)", "Bungo taketajou(Bungo Taketa castle)".
Kouyou
Kouyou is Japanese autumn leaves.
Speaking of autumn's style is a beautiful autumn leaves!
It is familiar landscape to Japanese people.
The Japanese autumn leaves are said to be far more colorful and the world's most beautiful than those of foreign countries.
---
Castle colored with bright autumn leaves. Drone video in Okajou (4K) Part.1

---
Mountain castle in Kyushu, Aerial in drone the Oka castle 20161117

---
Aerial in drone the Oka castle 20160721

---
Heavenly castle, Aerial in drone the Oka castle 20160714 vol.1

---
Heavenly castle, Aerial in drone the Oka castle 20160704 Part.1

---
Aerial in drone the Oka castle June 2016

---
Aerial in drone the Oka castle after the Kumamoto earthquake has occurred. May 11, 2016 Part.1

---
Aerial in drone the Oka castle 20160226