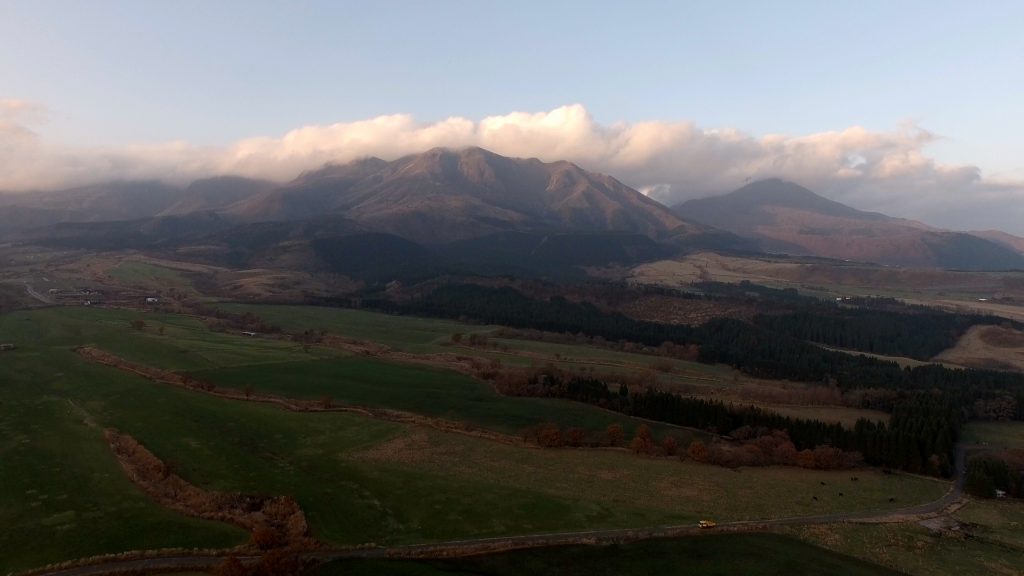 ↓Kuju mountain range in autumn. Drone video in Aso Kuju national park (4K) 20161122

Kuju, Oita Japan
Kuju mountain range
Kuju san or Kuju renzan(Kuju mountain range) is a collective term for volcanoes spreading from Kokonoe, Oita prefecture to Taketa-shi north Kuju.
The highest peak is Nakadake which is also the highest peak of the mainland of Kyushu.
It is counted as one of Japan 's famous mountains, and the whole area is designated as Aso Kuju National Park.
Aso Kuju national park
Located in central Kyushu, the Aso Kuju National Park is named after and centered around the active volcanoes of Mount Aso and the Kuju Mount range.
---
Aerial in drone the kuju kogen after the Kumamoto earthquake has occurred.May 8, 2016

---
Aerial in drone the Kuju kogen June 2016

---
Aerial in drone the Kuju kogen 20160714 Part.1

---
Aerial in drone the Kuju kogen 20161018 Part.1